Gregory Bratton, MD
Dr. Greg Bratton grew up in Dallas, TX. He graduated from Highland Park High School where he was the team captain for the 1997 State Runner-Up and 1998 State Championship baseball teams. He then continued his baseball career at Texas Christian University. Upon graduation from TCU, he earned his Medical Degree from The University of Texas Health Science Center in San Antonio. He completed his Family Medicine Residency, as well as his Sports Medicine Fellowship, at John Peter Smith Hospital in Ft Worth, where he was elected Chief Resident.
Dr. Bratton currently practices both Family Medicine and Sports Medicine in both Weatherford and Brock. He is currently the team physician for Weatherford High School, Brock High School, Peaster High School, Millsap High School, and Weatherford College.
Dr. Bratton is at his Brock office Wednesday and Friday mornings from 8a-12p. He is at the Weatherford location Monday, Tuesday and Thursday, as well as Wednesday afternoon.
During the fall, Dr. Bratton holds a free Saturday morning clinic for athletes from 7a 9a at his Weatherford office. In the spring, this clinic is first and third Saturdays 7a-9a.
Dr. Bratton believes in treating the whole patient. From birth to end of life, Dr. Bratton provides care to all ages and loves building relationships with his patients by providing continual care. He specializes in athletes of all ages and strives to return them to their lifestyle and sport activities quickly and safely.
Dr. Bratton lives in Aledo with his wife, Sarah, and two children, Grayson and Payton.
"It is my goal to help each and every patient achieve their best life. Whether it is helping a diabetic control their blood sugars, helping someone lose weight, helping someone else focus better in class or simply getting an athlete back on the field quickly, I try everyday to make a difference. I want my patients to have total faith in what I offer them."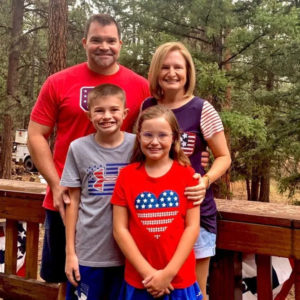 MEET THE TEAM
Leigh Anne Fleury, PA-C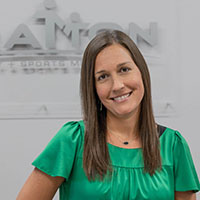 Leigh Anne Fleury, PA-C is a
Physician Assistant specializing in Family Medicine. She received a Bachelor's Degree in Biology from the University of Texas-
Arlington in 2006. She earned a Master's Degree in Physician Assistant Studies from the University of North Texas Health Science Center in Fort Worth in 2011. Her
Physician Assistant career includes
Emergency Medicine, Urgent Care, and Family Medicine. Her professional interests include taking care of patients across the entire lifespan, but pediatrics is dear to her
heart.

In her leisure time, she enjoys outdoor activities, supporting her children in their extracurricular activities, spending time with her family and friends, and retail therapy. She and her husband, Dave, share a blended family with four beautiful children- Theo, Jarid, Sydney, and Kennedy.
She is currently welcoming new patients and accepts most insurance plans at our
Weatherford location.
Kamra Walker, NRCMA- Practice Manager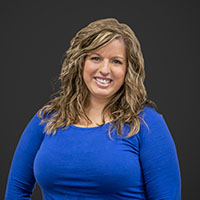 Kamra is a Nationally Registered Certified Medical Assistant who brings more than 15 years of medical and administrative experience to her role as Practice Manager at Bratton Family + Sport Medicine. She has been a part of Dr. Bratton's clinical staff for 6 years and has continually increased her knowledge base and responsibilities within the practice. Currently Kamra holds the title of Practice Manager, and is tasked with the daily operations at Bratton Family + Sports Medicine. With the help of our team, Kamra makes sure all aspects of the office run smoothly so that the clinical staff can focus on providing excellent medicine to the community.

As a team member of Bratton Family + Sports Medicine, Kamra is effective in managing the daily tasks of a medical practice while balancing advocacy initiatives necessary to ensure the future of quality healthcare. In her free time she enjoys spending time with her husband Daniel, and taking pictures of her daughter Bexley.
Dusty, Nurse Practitioner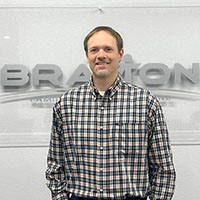 Dusty is a Board Certified Family Nurse Practitioner credentialed by the American Academy of Nurse Practitioners. He enjoys caring for patients of all ages with special interest in sports medicine.

He received his Bachelor's of Science degree and was an All-American in Track & Field at Midwestern State University in Wichita Falls, Texas. After working in emergency medicine, flight nursing and cardiology he went back to school to earn his Family Nurse Practitioner degree from Hardin- Simmons University in Abilene, Texas.

Dusty believes that empowering his patients to be active participants in their own healthcare through education and strong patient-provider relationship can lead to patients achieving their health goals.

Dusty enjoys hunting and fishing, spending time with family and coaching his son in various sports. He lives in Brock, Texas with his wife Sandy and son Casen.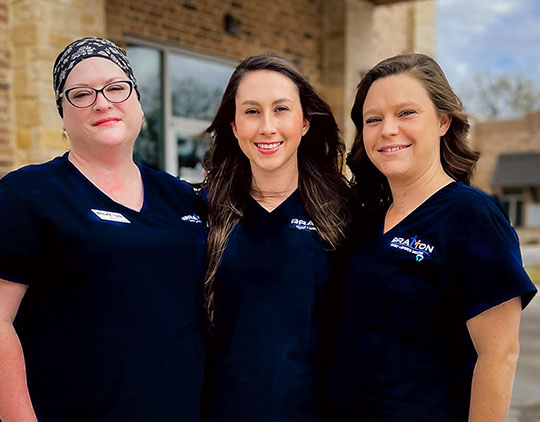 Front Office Specialist – Weatherford
Sarah, Caitlynn, Bree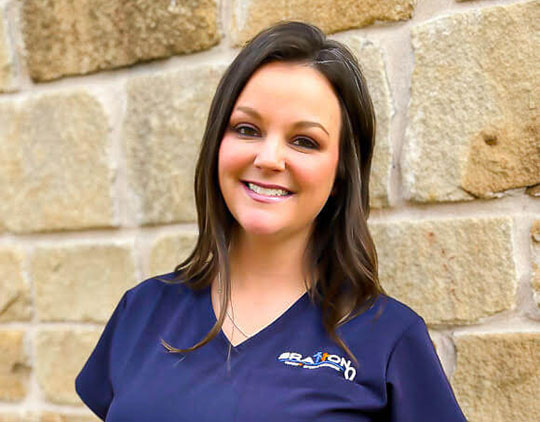 Front Office Specialist – Brock
Rachell
Our friendly front office team of professionals will work with you individually to ensure your experience with us is as comfortable, convenient and positive as possible. With our highly skilled team and high-tech office, we are confident you will be completely satisfied with the level of care you receive in our office.
Our clinical teams are passionate about raising the standard of care for every patient they serve. We believe that great healthcare begins with patient-focused primary care—which extends beyond the clinic walls and impacts every touch-point along the entire continuum of care.
Time and time again our patients tell us that what makes our practice truly unique is our amazing staff and the care that they take in making each appointment special. Our #1 job description every day is to make a significant impact in the lives of our patients and their families and we pride ourselves on superior communication that fosters lasting relationships. These deeper relationships, not found in most professional settings, are at the core of our mission and at the core at why our staff is second to none.